Original Publish Date: 7.1.1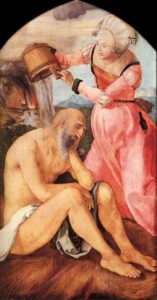 Please do not ask me
Where I have been –
I am ashamed.
Please do not tell me right now
What I need to do –
I am not ready to hear it.
Please do not brag to me
About your recent successes –
I can not appreciate them
Or enjoy them with you
Sit with me.
Be in the moment with me.
Your presence alone
Adds the missing ingredient
To the silence around me
And words would be unwelcome.
All my sorrows and sins
Simmer withing me
Down to a thin resin of painful experience
That coats my insides.
All the poison evaporates
And I can start again.
Please tell me that I am loved
And that my failures
Will pass,
And I can be OK to start again.
But please, say all these things
By being here for a while, silently,
And smile when you go.
When I can again return a smile
From the the heart,
We will both know
That the work is complete.